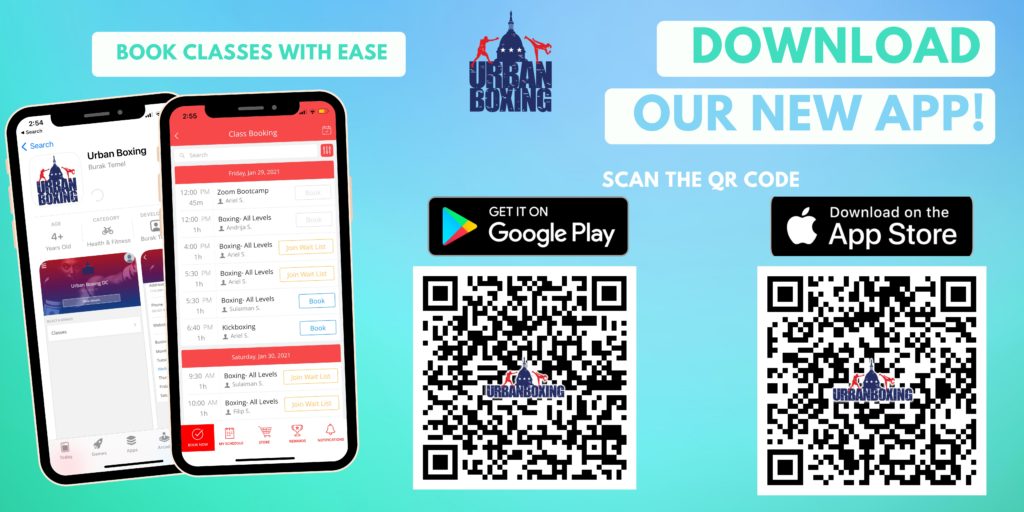 Per Governor Northam's direction, Urban Boxing will be holding indoor classes starting Monday June 15th, 2020. These are the classes we can teach based on trainer availability. 
If you are an active member and have confirmed your membership use the discount code sent to you. 
Classes will be limited to 13 people plus 1 coach.
Classes will be 50 minutes long to allow for extra time between classes for cleaning.
Please follow social distancing guidelines throughout the class (maintain a distance of 6ft).
Classes must be reserved online.
 In the event classes sell out, we will add additional classes to the schedule.
Due to limited class sizes due to social distancing guidelines please only have 2 open reservations at any one time.
If your indoor class is sold out check out the outdoor classes as well, they are included in your membership. 
We will add more classes and additional weeks as we finalize schedules.
Please note we are using a new check in system for sessions.
You should of received an email with your login and password reset to the email we have on file. If you are trying to login for classes with an active membership and you didn't receive the email please email us at support@urbanfitdc.com and we will fix the issue.